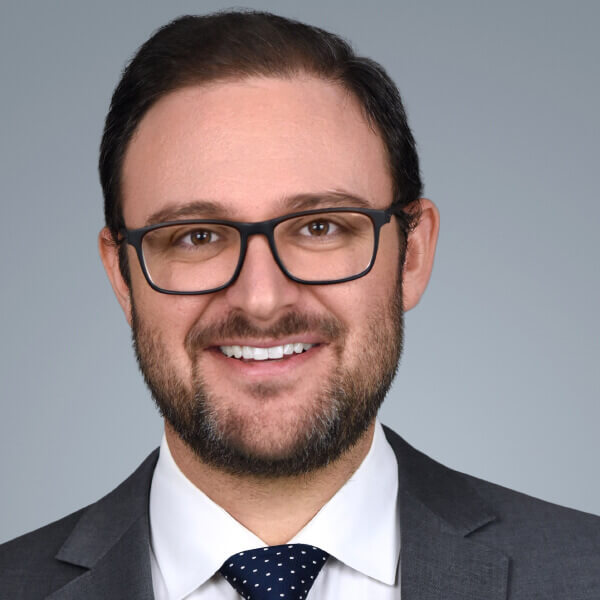 Andrew Hale Steinberg is an accomplished civil litigator with significant experience successfully handling complex real estate, private business, personal injury, and insurance-related matters. Andrew's broad skill-set and procedural knowledge help him effectively and efficiently represent his clients at every stage of the legal process from pre-litigation settlement opportunities through trial, judgment, and post-trial appellate practice. Clients praise Andrew for his pragmatic and strategy-based approach to litigation.
Andrew prides himself on his communication, focus, and effectiveness for and with his clients, which have ranged from publicly traded companies to small businesses and individuals that need assistance navigating complex legal processes. Andrew goes the extra mile to ensure his clients are involved in the understanding, development, and execution of case strategy.
Andrew's success has been recognized repeatedly by his peers as a "Rising Star" and is considered a mentor by his colleagues.
Andrew is a native Angeleno with close family ties throughout the State of California from San Diego to Oak Dale, to the Bay Area, and more. He earned his Juris Doctor degree locally from Southwestern Law School in 2014, graduating in the top 10 percent of his class. While in law school, Andrew was involved in student government and competed nationally in mock trial tournaments for Southwestern's Trial Advocacy Honor Program. Andrew was also honored to be selected for the prestigious Los Angeles A.B.O.T.A. Fellowship Program following law school.
Andrew lives with his wife and son in Ventura County and enjoys fishing, golfing, and archery when he is not zealously advocating on behalf of his clients.
For general inquiries, please fill out this contact form:

Office
15260 Ventura Blvd., Ste 715 Sherman Oaks, CA 91403